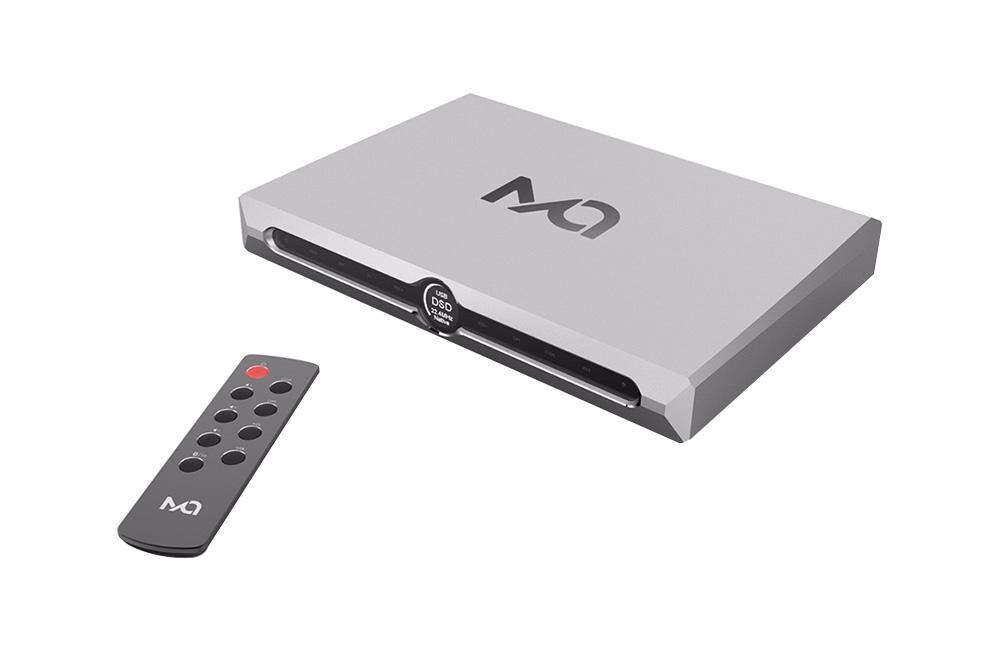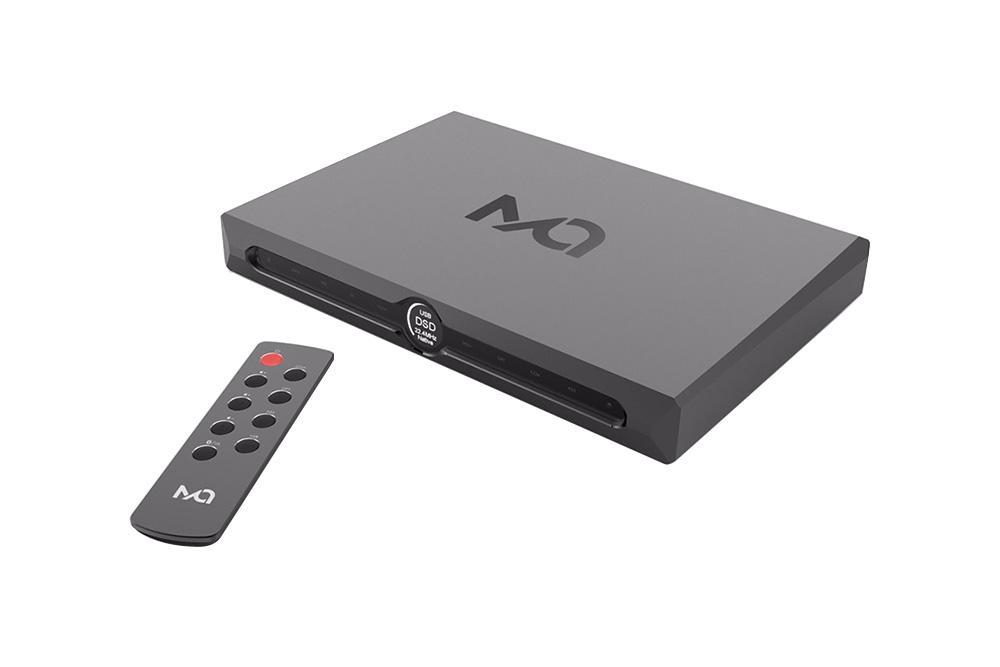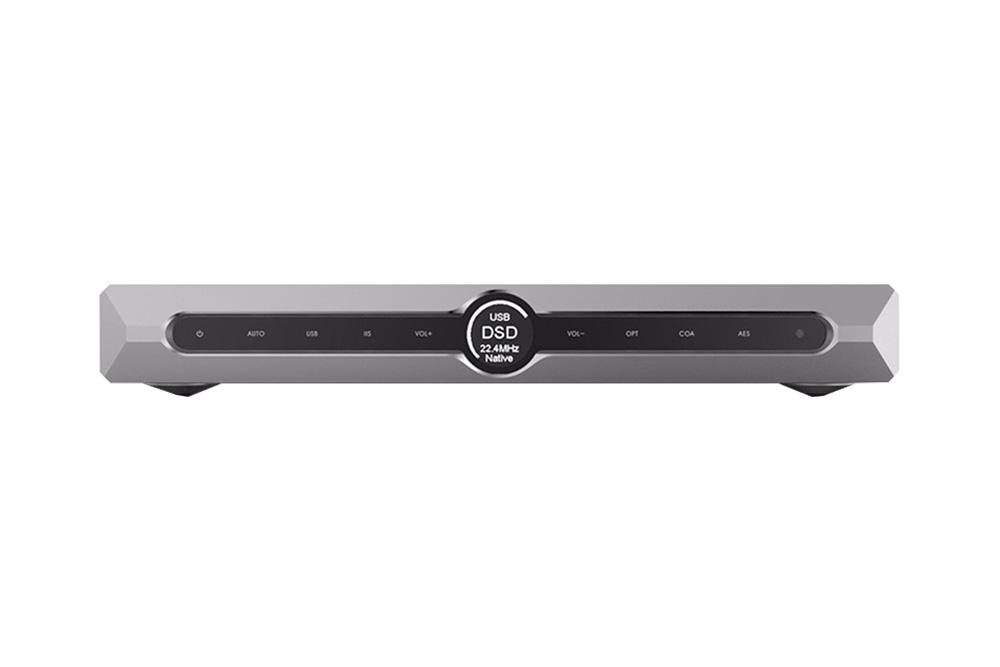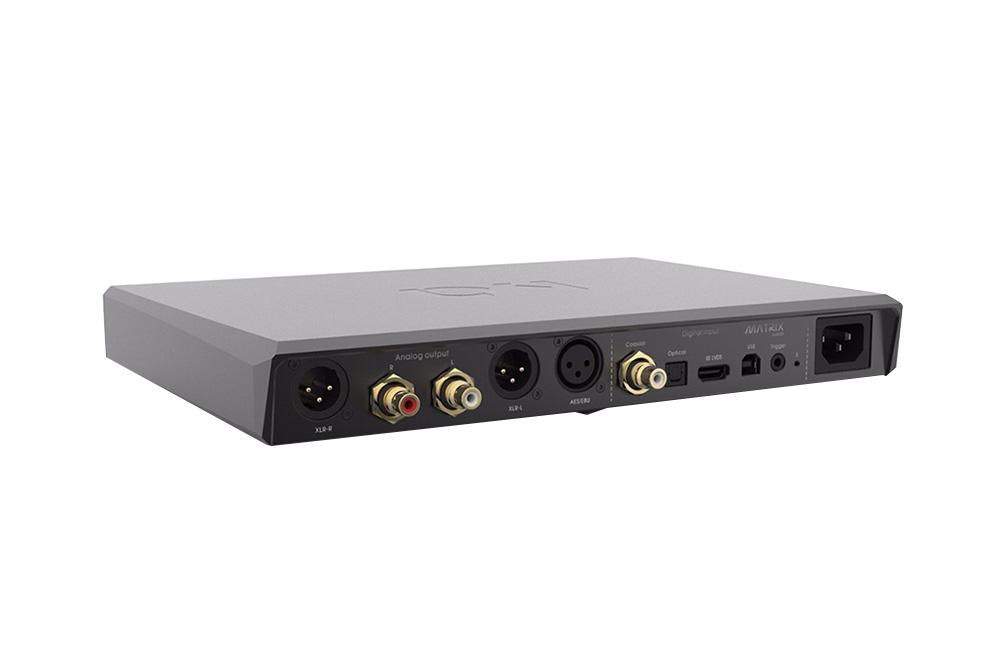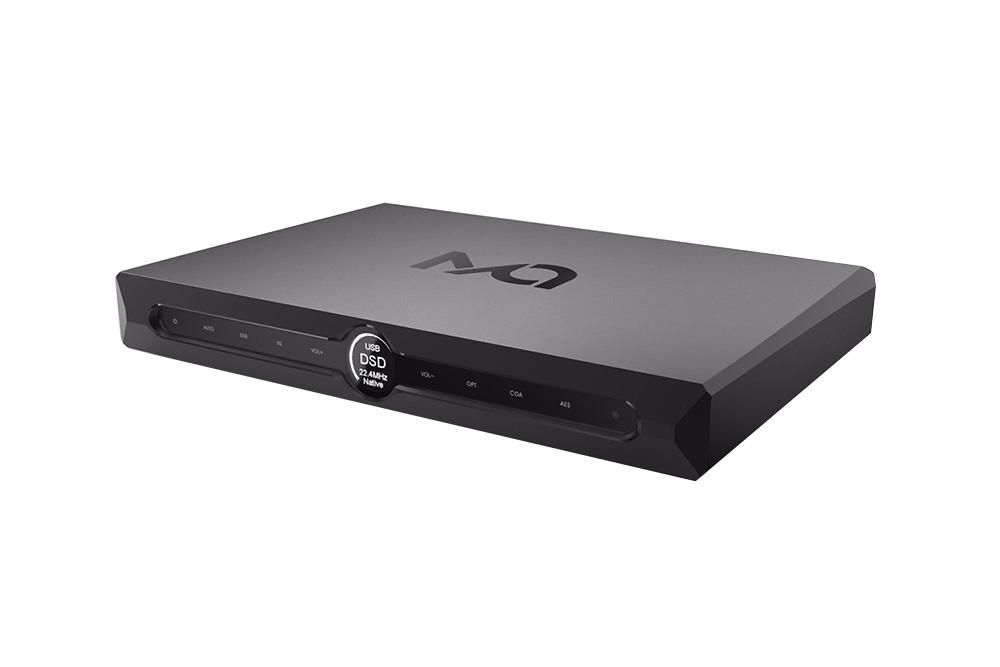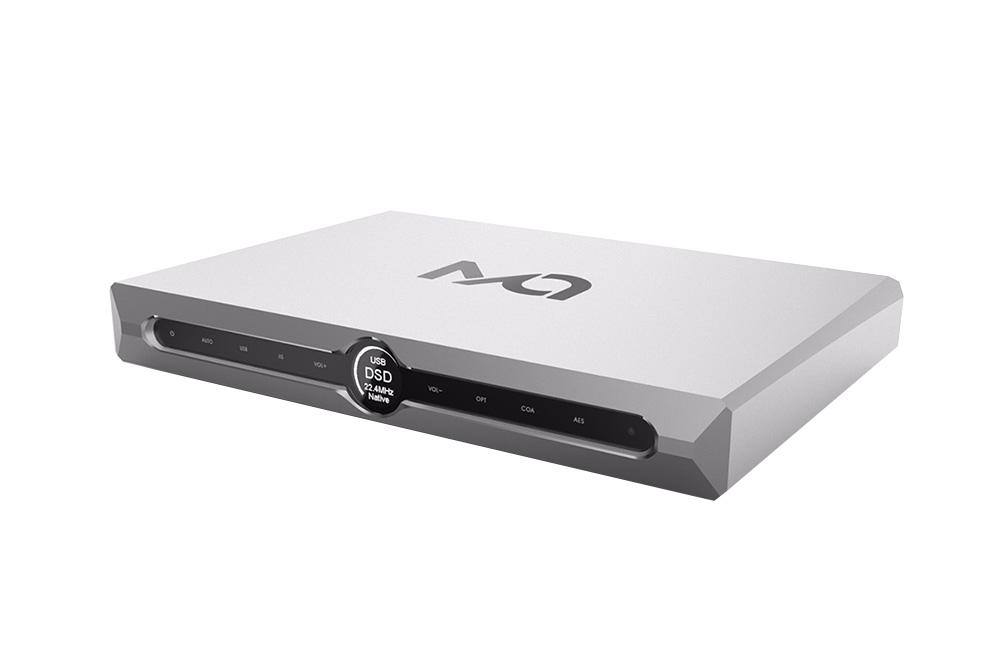 MATRIX X-Sabre Pro ES9038PRO Digital to Analog Convertor (DAC)
Regular price
$1,699.96 USD
Sale price
$1,699.96 USD
Regular price
100% Authentic Guarantee
Lowest Price Guarantee
World Free Shipping & Returns
DESCRIPTION
SHIPPING & RETURN
Gorgeous Upgrade
The pure DAC X-SABRE finally ushered in her comprehensive upgrade. X-SABRE Pro dress up a new generation of the world's top D/A chip, not only inherited the fine lineage of previous generation, but also added a number of convenience features, all above to make it transformed into a new generation flagship DAC of Matrix.
ESS SABRE PRO
X-SABRE Pro is a DAC equipped with ES9038PRO D/A chip, that has been first put into mass production in China or even around the world. Matrix fully explored this advanced 8-channel D/A chip's potential, compared to the previous generation ES9018S, ES9038PRO fully optimizes the internal DSP units, further improve the performance and customer use experience. We selected the excellent audio components and well-designed circuit layout to making X-SABRE Pro's SNR reached an incredible -134dB.
Full Port DSD
From now on, DSD audio stream is not limited to playback through the USB port, X-SABRE Pro support DoP or dCS from optical, coaxial and AES/EBU input, convenient to connect digital music player which with the DoP/dCS output function.
X-SABRE Pro is equipped with the most complete input ports of this series, in addition to optical, coaxial, AES/EBU, USB ports, we even added a I⊃2;S·LVDS input via a HDMI connector to differential transmit I⊃2;S signal, maximize the transmission performance of the I⊃2;S port, to make the data from the short-distance transmission between the chips into high-speed interconnection between the devices, get rid of the USB transmission or S/PDIF transmission re-encoding, and let the original digital audio stream directly into the D/A chip.
DSD1024 PCM768
As a new generation of Matrix flagship DAC, X-SABRE Pro not only supports 32Bit/768kHz PCM audio stream playback, but also supports DSD64, DSD128, DSD256, DSD512, and even supports DSD1024 with the sample rate of 45.158MHz via IS input port.
Asynchronous or synchronous
X-SABRE Pro has the clock configuration circuit unit, can choose to use ES9038PRO synchronous clock source or external ultra-Low phase noise clock source, cooperate with software control to free convert ES9038PRO work mode between synchronous or asynchronous, and greatly improved the playability.
Ultra-Low Phase Noise Oscillator
Digital audio is the art of time, high-precision clock is to ensure the basis of digital audio playback, X-SABRE Pro build-in three hi-res audio dedicated Crystek ultra-low phase noise oscillators, the phase noise as low as -169 dBc/Hz. Two for sample rate of 44.1kHz, 48kHz, and their multiples, and one for ES9038PRO reference clock, you can hear the accurate sound!
Ultra-low Noise LDO
ES9311Q dedicated ultra low noise LDO, with two groups clean power supply as low as 1Vrms noise, respectively provide to the left and right channels analog circuit of ES9038PRO to ensure excellent SNR performance, in additional, X-SABRE Pro also has up to 10 groups of low-noise LDO power supply for each circuit unit.
Different Strokes For Different Folks
With up to seven kinds of PCM digital filter options, select a different filter curve to fine tuning the timbre, easy to meet different customers in the pursuit of subtle differences on timbre.
Built-in Pre-AMP
The line output of X-SABRE Pro can be configured with a +18dB digital gain. It's not necessary to add an additional pre-amplifier for low-gain active speakers. X-SABRE Pro also can work with power amplifier more conveniently and flexibly.
Touch & Enjoy
Obviously, the new added circular screen is a new significant function of X-SABRE Pro, all the information can intuitively displayed on it, such as input channels, digital audio formats, sample rate, volume and etc. The tempered glass inlaid in the front panel supporting touch control.
CNC Precision Molding
Matrix has improved the precise diamond cutting design to a new level for X-SABRE Pro. The exterior of the product features a perfect combination of power and art. The aluminum CNC precision molding process to create the perfect mechanical strength and excellent interference shielding performance.
Remote Control
We added infrared remote control to X-SABRE Pro. The delicate remote control, illustrating Matrix's notion of making everything better. Focusing on and carefully depicting every details, we provided more convenient operation on the device, meanwhile you can enjoy high-quality music contentedly.
A New Peak
Audio dedicated low-temperature drift and non-inductance resistances, Noratel toroidal transformer, Neutrik connectors, etc., X-SABRE Pro is a collection of high-quality components selected by Matrix. Better sound, more applicability, more convenient operation, more ornate appearance, and more precision manufacturing process, X-SABRE Pro has created a new top of the Matrix DAC.


Technical
Digital Output
AES:PCM 16-24Bit /44.1kHz, 48kHz, 88.2kHz, 96kHz, 176.4kHz, 192kHz
DSD DSD64 (DoP/dCS)
COAXIAL:PCM 16-24Bit /44.1kHz, 48kHz, 88.2kHz, 96kHz, 176.4kHz, 192kHz
DSD DSD64 (DoP/dCS)
OPTICAL:PCM 16-24Bit /44.1kHz, 48kHz, 88.2kHz, 96kHz, 176.4kHz, 192kHz
DSD DSD64 (DoP/dCS)
I2S(PS AUDIOstandard):PCM 16-32Bit /44.1kHz, 48kHz, 88.2kHz, 96kHz, 176.4kHz, 192kHz, 352.8kHz, 384kHz, 705.6kHz, 768kHz
DSD DSD64/128/256 (DoP/dCS) DSD64/128/256/512/1024(Native DSD)
USB:PCM 16-32Bit /44.1kHz, 48kHz, 88.2kHz, 96kHz, 176.4kHz, 192kHz, 352.8kHz, 384kHz, 705.6kHz, 768kHz
DSD DSD64/128/256 (DoP/dCS) DSD64/128/256/512 (ASIO Native)
System Support:
Windows7/8/8.1/10 systems need to install the supplied drivers.
Mac OS X10.6.4 and above version without installing drivers.
Most Android devices can be connected via OTG cable.
The iOS devices can be used via the Apple Camera Connection Kit.
Analogy Output:
XLR > -134dB 20Hz-20kHz A-Weighting
THD+N
<0.00012% at 1kHz A-Weighting
<0.00015% at 20Hz-20kHz A-Weighting
Frequency Response
20Hz-20kHz (+0.01dB/-0.02dB)
Crosstalk > -151dB @1kHz
XLR Output
4.5Vrms Fixed at 0 dBFS DAC MODE
0-4.5Vrms Adjustable at 0 dBFS PRE MODE
RCA
SNR >-129dB 20Hz-20kHz A-Weighting
THD+N
<0.00018% at 1kHz A-Weighting
<0.00030% at 20Hz-20kHz A-Weighting
Frequency Response
20Hz-20kHz (+0.01dB/-0.02dB)
Crosstalk >-143dB @1kHz
RCA Output
2.25Vrms Fixed at 0 dBFS DAC MODE
0-2.25Vrms Adjustable at 0 dBFS PRE MODE

Power
Power Voltage230V position is fit for AC220V-240V 50/60Hz
115V position is fit for AC100V-120V 50/60Hz
Power comsumption:<10W
Dimension 300×218×45mm(L×W×H, including the protruding part)
Weight  3.7KG
Package
RM2 Remote Control*1
Power Cord*1
USB Cable*1
Shipping Fees
Worldwide Free Shipping on SHENZHENAUDIO, Please allow 1-3 business days for conduct Quality Control in order to ensure the products quality.


If a customer would like the order reshipped, they'll be charged a reshipment fee. Customers may also be subject to a restocking fee of up to 20 percent of the product cost.
---
Which Couriers To Use?
Given the amount of shipping partners we work with and the vast coverage area we serve, there are likely regions with much longer transit times than others. If you have any feedback, suggestions, or problems with the courier of your shipment, please feel free to submit a support ticket via the "Contact Us" button below.

Our goal is to provide our customers with the best shipping experience possible at a reasonable cost. This is why we constantly negotiate with existing shipping partners for lower rates and actively test new couriers for potential opportunities.
---
PO boxes or APO/FPO
The ability to ship to PO boxes or an APO/FPO address depends on the item's weight. If an item weighs more than 9 pounds, we won't be able to ship to these addresses because of our current courier agreements.

To determine if your order is eligible for shipment to PO boxes or an APO/FPO address, please contact SHENZHENAUDIO Support.
---
Estimated Delivery Time
For customers in the continental United States:
5 to 14 business days from the date of shipping

For customers in Hawaii and Puerto Rico:
2 to 4 weeks from the date of shipping
International customers can expect longer shipping times, depending on the country in which they live:

Canada: 1 to 3 weeks from the date of shipping
Australia, New Zealand, Germany, France, and the UK: 2 to 4 weeks from the date of shipping
Other countries not listed above: 3 to 6 weeks from the date of shipping

Please keep in mind that these are rough estimates and shipments can be delayed due to unforeseen circumstances, like postal strikes or severe weather.

If, for some reason, you don't receive your order within the estimated time frame provided above and suspect that it might be lost in transit, please submit a support ticket from your transactions page and we can look into the order with the courier. Lost-in-transit requests must be submitted to SHENZHENAUDIO Support within 4 months of the date of shipping or before the courier archives the tracking information.
---
Easy 30-Day Return Policy
If you are dissatisfied with your purchase for any reason, you may return it to SHENZHENAUDIO within 30 days of the received date, subject to the conditions and exclusions below.
---
Eligibility Conditions
Please read conditions below. If all conditions are not met, SHENZHENAUDIO reserves the right to refuse the return. All returned items must be in new condition, in their original unaltered box (including an intact UPC code) and must include all packing material, blank warranty cards, manuals and accessories. SHENZHENAUDIO can only refund the original purchase price. Shipping and handling fees are nonrefundable.
---
Defective or Damaged Items
Defective items may be repaired, exchanged or refunded at our discretion for the same model or manufacturer's equivalent model.
---
Exchanges
Depending on where you live, the time it may take for your exchanged product to reach you, may vary. Please allow 3-5 business days for mail-in exchanges to be processed.
---
Refunds & Credits
Once we receive and inspect your item(s), we will credit your account. Please allow 5-7 days for a credit to appear on your account. In most cases, we will issue your refund in the same way you made the original purchase. Please note: we can only refund the original purchase price. Shipping and handling fees are nonrefundable.

You will be responsible for paying for your own shipping costs for returning your item. Shipping costs are non-refundable. If you receive a refund, the cost of return shipping will be deducted from your refund.
---
Shipping
To return your product, you should mail your product to: 4F 405, Building F, No.2 Shangxue Science and Technology North, Bantian Street, Longgang Dist, ShenZhen, 518129 Guangdong, China
If you've done all of this and you still have not received your refund yet, please contact us at support@shenzhenaudio.com.