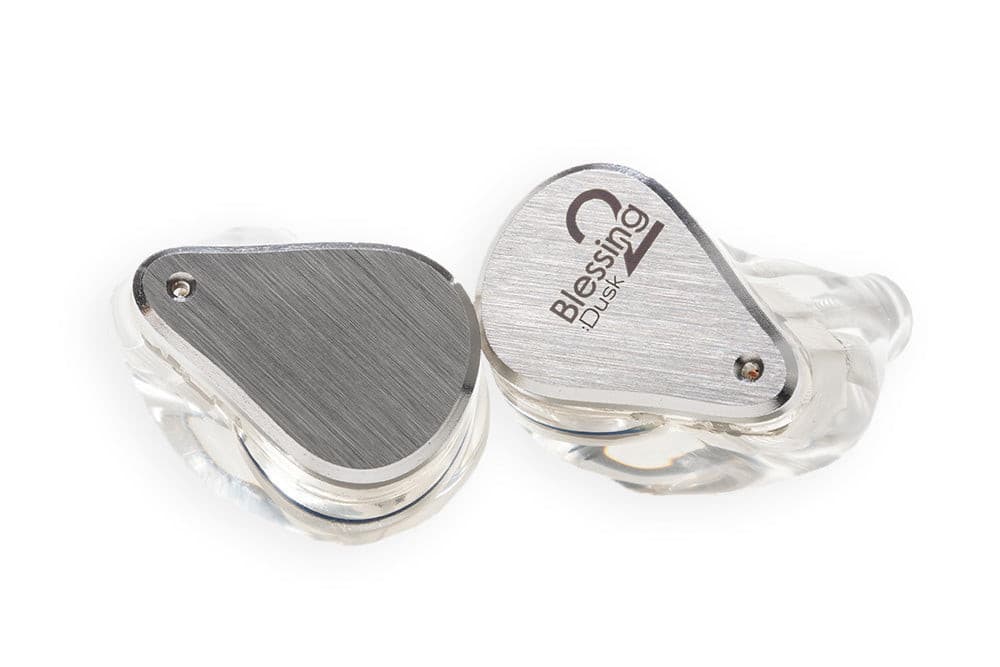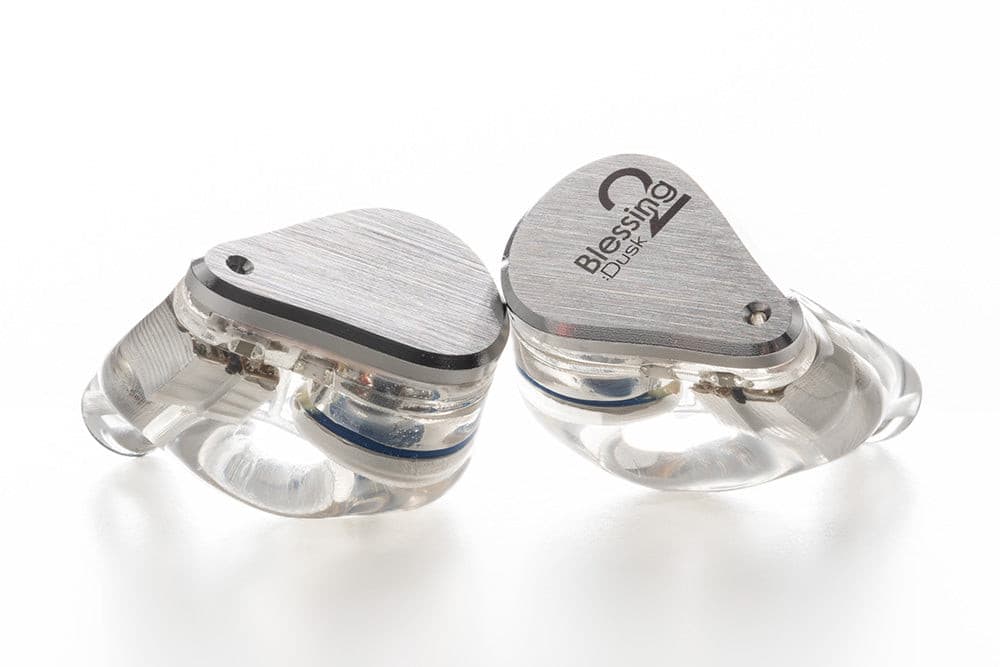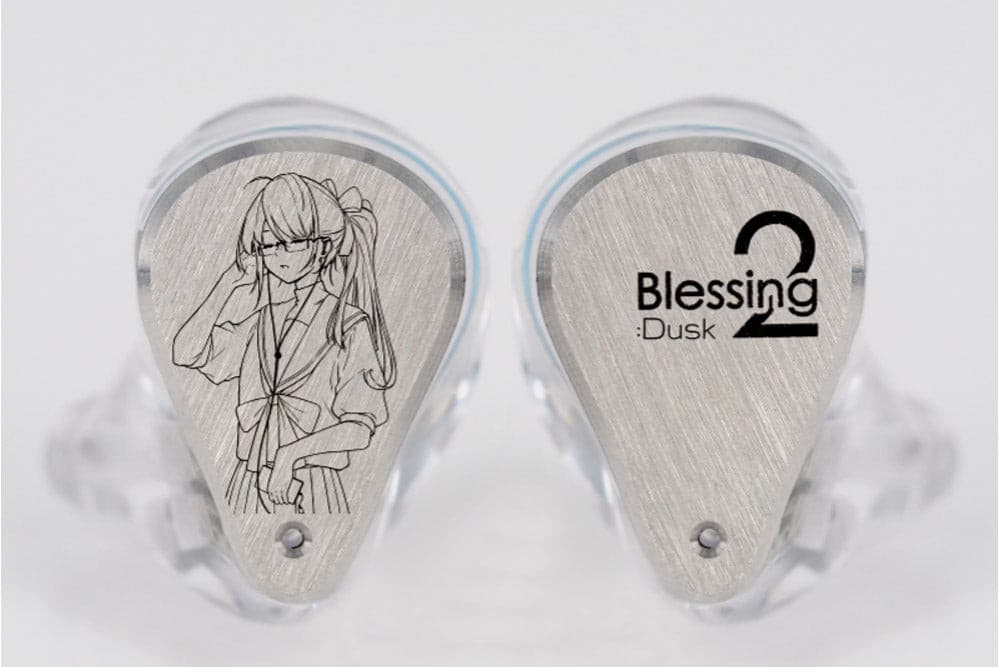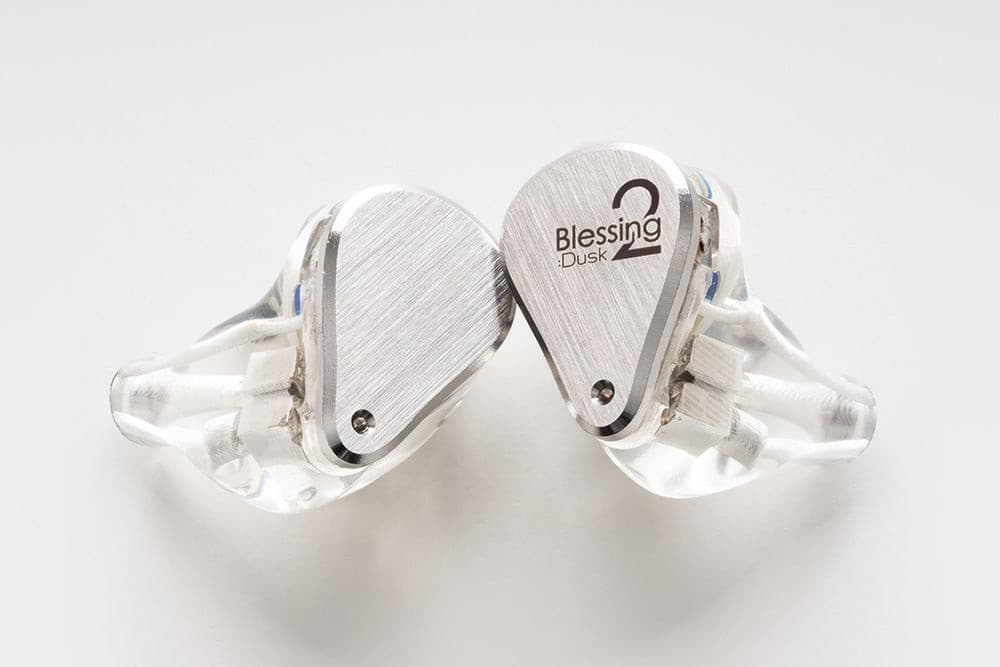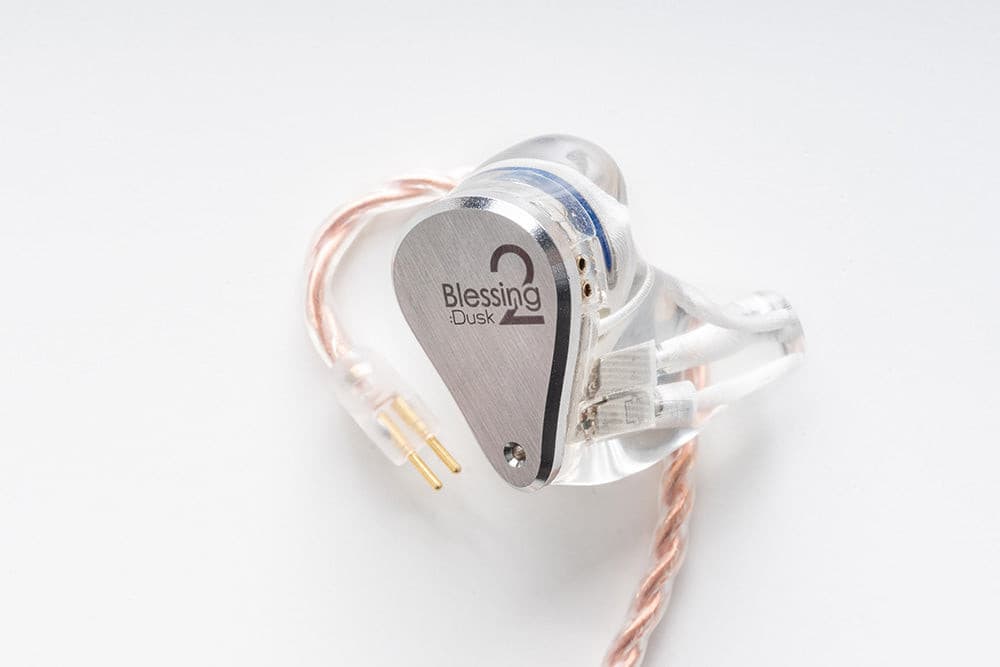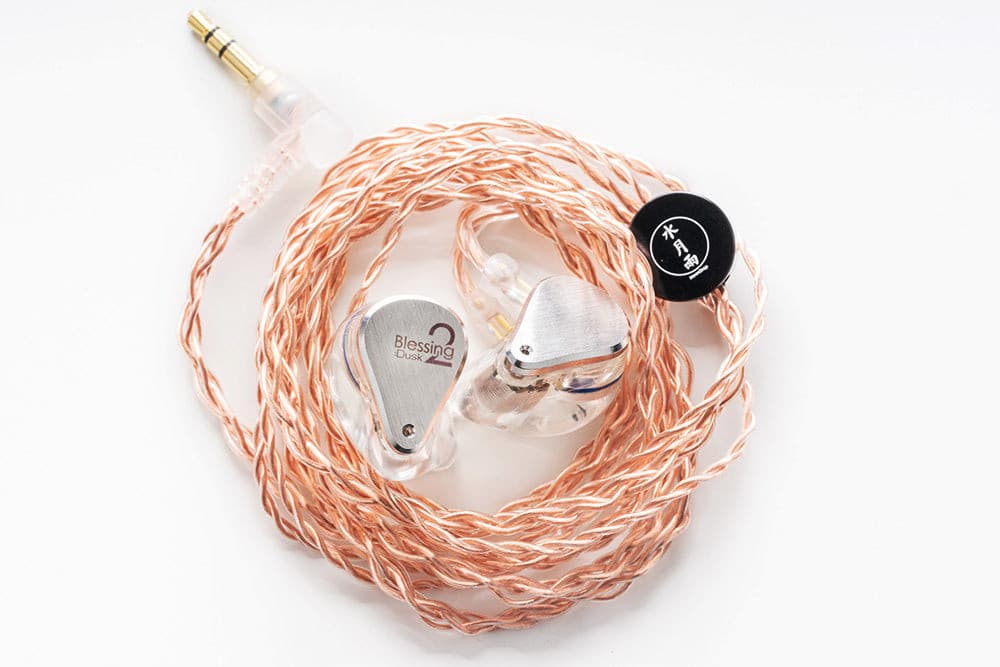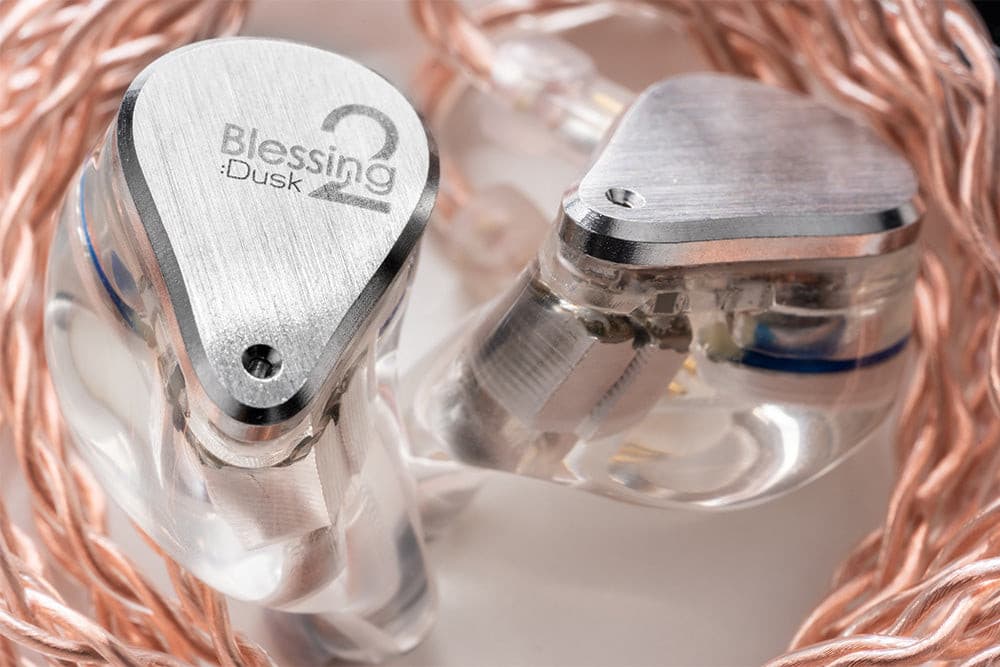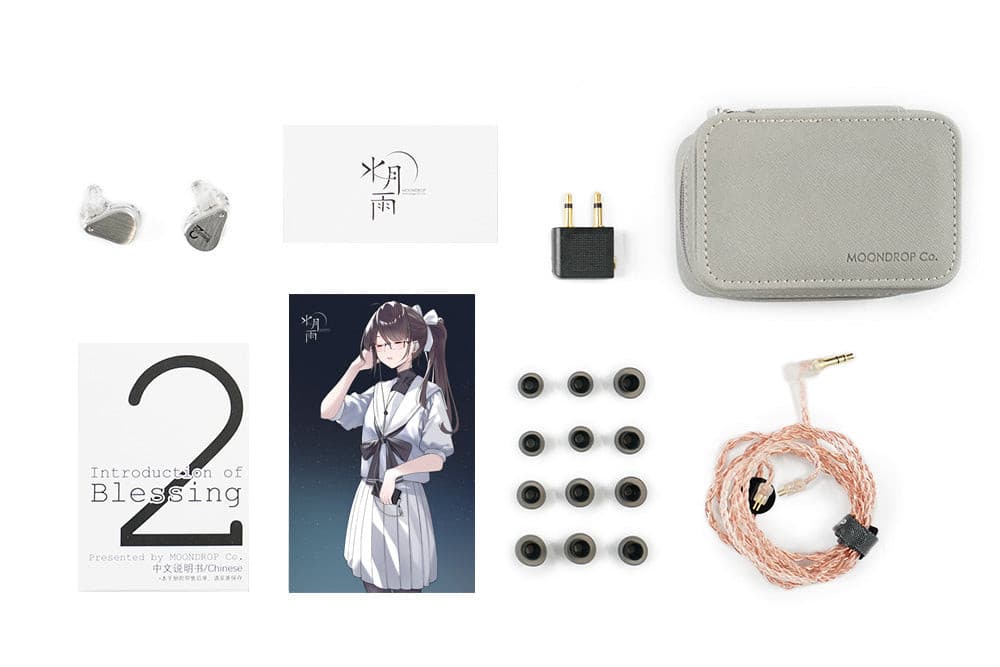 MOONDROP x Crinacle Blessing2:Dusk 1DD+4BA In-ear Headphone
Regular price
$329.99 USD
Sale price
$329.99 USD
Regular price
100% Authentic Guarantee
Lowest Price Guarantee
World Free Shipping & Returns
DESCRIPTION
SHIPPING & RETURN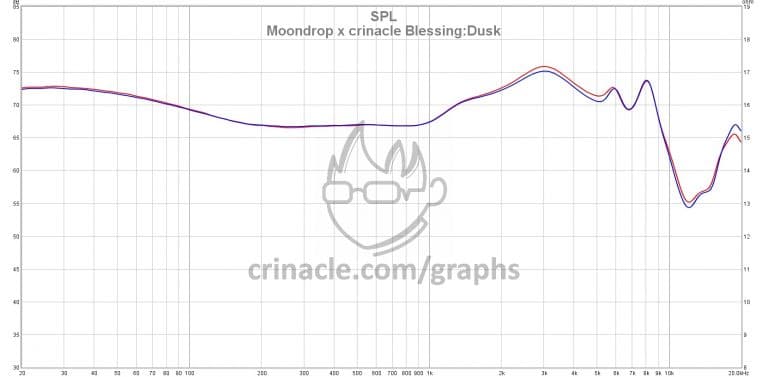 So, this is the Blessing2:Dusk. The rough idea around the Dusk's sound is to have something that's perceptibly neutral, in the sense that no region seems overly boosted nor dipped in normal music listening.
Here we take a look at my own proprietary "IEF Neutral Target" (for IEMs), a target curve that I finalised about
two months back: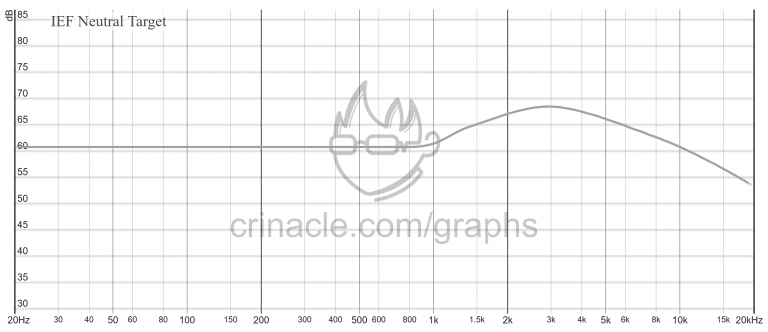 The IEF Neutral Target is a lot more conservative in the pinna gain region compared to traditional Diffuse Field or even Harman, along with an interesting hallmark: flat response from 900Hz down. Most "neutral" targets tend to roll off in this area, more notably in Diffuse Field experiments where it's about 4dB down relative to 1kHz (for a total of about a 15dB difference between 20Hz at the lowest point and 3kHz at the highest).
Note that this is my neutral target, but most would know my thoughts on neutrality: it's boring. At any case, according to my own experiences it takes quite a bit more bass boost in an IEM relative to headphones and speakers to get the same perceived bass response, so obviously the Dusk will get some extra oomph in the low-end.
And when it comes to bass, you all know I preach the word of "sub". No dirty 1kHz bass shelf for the Dusk here, only the highest quality boost concentrated from 150-200Hz down. The placement of the bass shelf is a fine balance in itself; too high and you get muddiness and warm colouration, but too low and you lose the sense of weight behind the bass.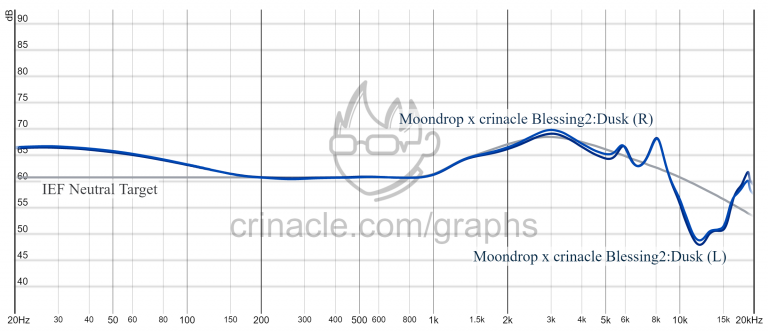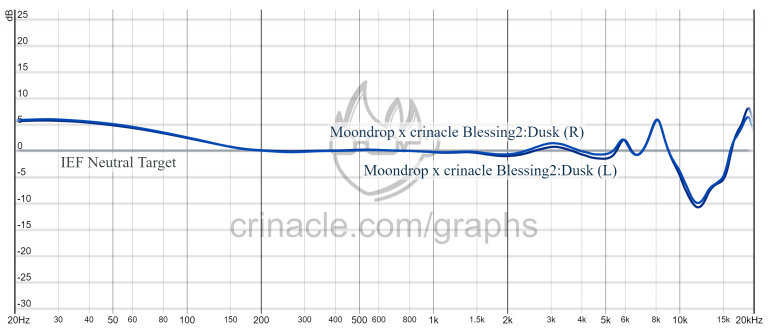 Roughly 6dB emphasis is the sweet spot for the bass to be "safe" for most listeners I feel; obviously if I were tuning solely for myself I would have shamelessly boosted the Dusk to 15dB at 30Hz and just bask in sheer rumble. But here I'd have to consider the tastes and preferences of the IEM community at large, and besides I don't think the Blessing 2's dynamic driver is up to that monumental task.
Now the other obvious question here is, what are the differences between the Blessing 2 and the Blessing2:Dusk?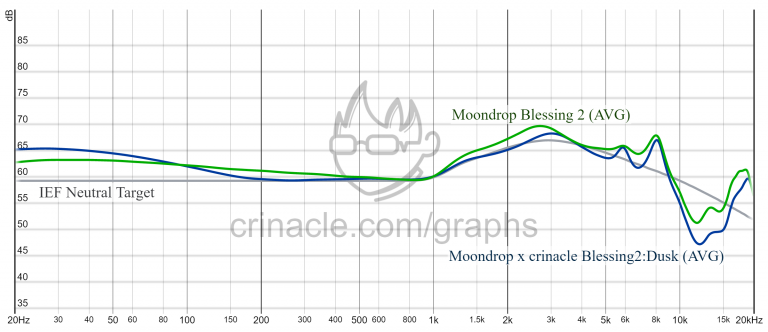 Let's flashback to my Blessing 2 review, where I've stated the following
back in May:
"… I'd love more sub-bass and rumble, but the B2 already has more than adequate slam and texturing to the bass notes so this is more a preferential complaint than a critique.

The midrange is almost where I'd be perfectly content with it. If I had the choice I'd probably kill the 3kHz response by just 2, maybe 3dB (that whole "a little too shouty" thing that I've mentioned before)…"
Basically, the Blessing2:Dusk addresses most of my taste-related complaints of the Blessing 2, namely the slightly forward upper midrange and kind of bass emphasis that I like. It's not like the Dusk is a completely different IEM from the Blessing 2, after all I already consider the tonality of the Blessing 2 to be pretty much "all there" and so awarded it with the "S" grade in tonality. Just some minor changes here and there to "improve" what is already a great IEM.
Not much I can do without completely changing the driver configuration. Which, again, would add to the cost of the IEM and I'm sure nobody wants that.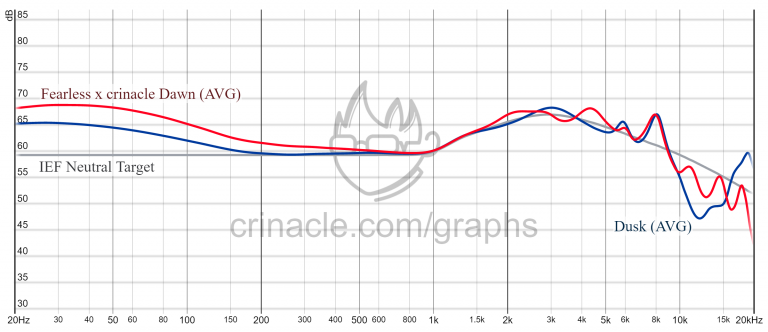 Where the Dusk represents "balance in all things" approach in tonality, the Dawn was originally "pleasantness above all". As such, the Dawn was a little thicker in note weight overall to impart a little extra warmth and "emotion", the Dusk is more neutral and more about being a punchier, less upper-mid-forward version of the Blessing 2.
Both are similar to identical in the upper midrange where I'm more rigid in my approach to tuning. The frequencies at 1kHz and above primarily have more to do with the harmonics of music, and so there isn't much room to deviate from my target curve without having the timbre and tonality of the IEM stray into some form of colourations. I personally prefer to add colouration with lower mids and bass rather than with upper mids and/or treble, and this comparison shows it best.
The reduction in lower mids and bass in the Dusk in comparison to the Dawn also has to do with the driver choice; the BA woofers in the Dawn require a lot more SPL to get to the level that I found satisfactory, while the Dusk easily displayed my desired texturing and rumble with less of a boost.
The final question I guess people would be curious about is:
how would I improve on the Blessing2:Dusk?
I guess the biggest improvement I can see now would be to improve the treble extension, though it would basically be impossible when limited to the current 4BA + 1DD setup. And of course, adding the required supertweeters would drive the cost of the Dusk even higher, which goes against the concept of the Dusk project in the first place.
Shipping Fees
Worldwide Free Shipping on SHENZHENAUDIO, Please allow 1-3 business days for conduct Quality Control in order to ensure the products quality.


If a customer would like the order reshipped, they'll be charged a reshipment fee. Customers may also be subject to a restocking fee of up to 20 percent of the product cost.
---
Which Couriers To Use?
Given the amount of shipping partners we work with and the vast coverage area we serve, there are likely regions with much longer transit times than others. If you have any feedback, suggestions, or problems with the courier of your shipment, please feel free to submit a support ticket via the "Contact Us" button below.

Our goal is to provide our customers with the best shipping experience possible at a reasonable cost. This is why we constantly negotiate with existing shipping partners for lower rates and actively test new couriers for potential opportunities.
---
PO boxes or APO/FPO
The ability to ship to PO boxes or an APO/FPO address depends on the item's weight. If an item weighs more than 9 pounds, we won't be able to ship to these addresses because of our current courier agreements.

To determine if your order is eligible for shipment to PO boxes or an APO/FPO address, please contact SHENZHENAUDIO Support.
---
Estimated Delivery Time
For customers in the continental United States:
5 to 14 business days from the date of shipping

For customers in Hawaii and Puerto Rico:
2 to 4 weeks from the date of shipping
International customers can expect longer shipping times, depending on the country in which they live:

Canada: 1 to 3 weeks from the date of shipping
Australia, New Zealand, Germany, France, and the UK: 2 to 4 weeks from the date of shipping
Other countries not listed above: 3 to 6 weeks from the date of shipping

Please keep in mind that these are rough estimates and shipments can be delayed due to unforeseen circumstances, like postal strikes or severe weather.

If, for some reason, you don't receive your order within the estimated time frame provided above and suspect that it might be lost in transit, please submit a support ticket from your transactions page and we can look into the order with the courier. Lost-in-transit requests must be submitted to SHENZHENAUDIO Support within 4 months of the date of shipping or before the courier archives the tracking information.
---
Easy 30-Day Return Policy
If you are dissatisfied with your purchase for any reason, you may return it to SHENZHENAUDIO within 30 days of the received date, subject to the conditions and exclusions below.
---
Eligibility Conditions
Please read conditions below. If all conditions are not met, SHENZHENAUDIO reserves the right to refuse the return. All returned items must be in new condition, in their original unaltered box (including an intact UPC code) and must include all packing material, blank warranty cards, manuals and accessories. SHENZHENAUDIO can only refund the original purchase price. Shipping and handling fees are nonrefundable.
---
Defective or Damaged Items
Defective items may be repaired, exchanged or refunded at our discretion for the same model or manufacturer's equivalent model.
---
Exchanges
Depending on where you live, the time it may take for your exchanged product to reach you, may vary. Please allow 3-5 business days for mail-in exchanges to be processed.
---
Refunds & Credits
Once we receive and inspect your item(s), we will credit your account. Please allow 5-7 days for a credit to appear on your account. In most cases, we will issue your refund in the same way you made the original purchase. Please note: we can only refund the original purchase price. Shipping and handling fees are nonrefundable.

You will be responsible for paying for your own shipping costs for returning your item. Shipping costs are non-refundable. If you receive a refund, the cost of return shipping will be deducted from your refund.
---
Shipping
To return your product, you should mail your product to: 4F 405, Building F, No.2 Shangxue Science and Technology North, Bantian Street, Longgang Dist, ShenZhen, 518129 Guangdong, China
If you've done all of this and you still have not received your refund yet, please contact us at support@shenzhenaudio.com.