News
TOPPING LA90 Discrete is available!
by C G on Mar 23, 2023
"It is clear that Topping engineers are bringing their expertise in designing ultra low noise and distortion in headphone amplification to power amplifiers. As such, they have outdone every amplifier I have measured in that regard, getting ahead to capture the #1 position with a large gap to #2 choice.
It is my absolute pleasure to recommend the Topping LA90. History is made on this day folks!"
--- LA90 Review from audiosciencereview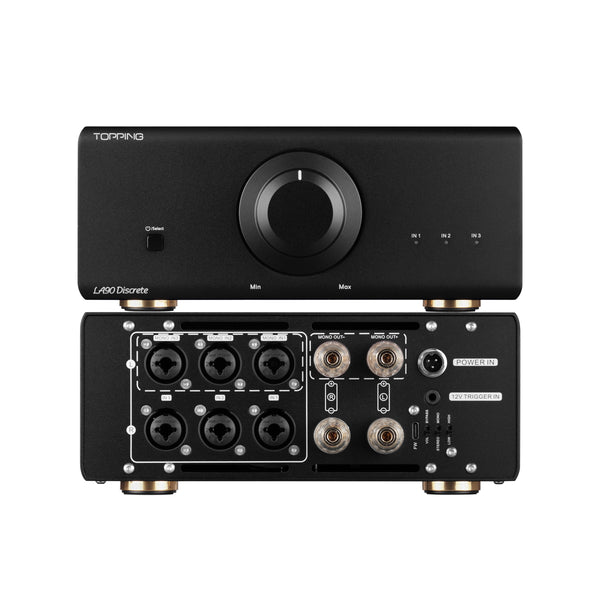 TOPPING announced a successful LA90 in 2022, it has excellent measurements and powerful performance. Now, a Discrete version of LA90 shows up, coming in at US$799. Follow us to see what competitive features it brings!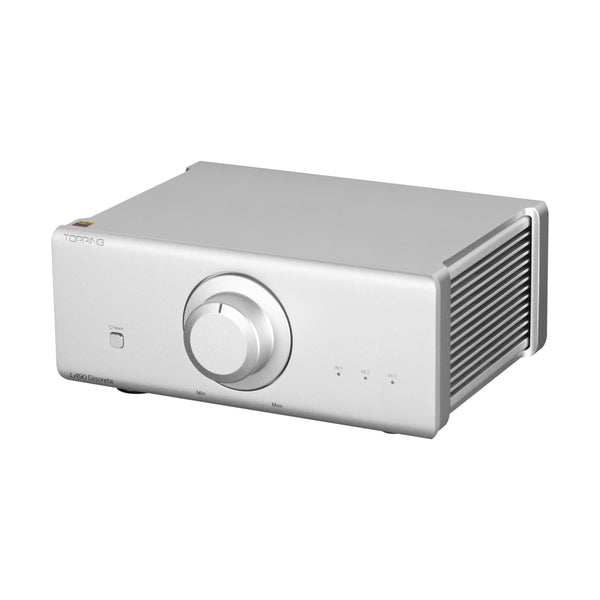 The exterior shell of LA90 Discrete is a high-precision CNC machined all-aluminum enclosure that provides exquisite detail and rugged protection. Passive cooling on both sides provides reliable and fast heat dissipation for the LA90 Discrete's amplifier circuitry.
The THD+N is <0.0001%@4Ω/5W, <0.0001%@8Ω/5W. This is already as low as an excellent DAC. It means a more accurate reproduction of the music source. The LA90 Discrete has a very wide working range with low distortion under load. Even in the commonly used 4Ω load 1W-60W output and 8Ω load 1W-40W output, the LA90 Discrete can control the distortion around 0.0001%. High current discrete output circuit gives higher bridging power. With 4 ohms bridged, up to 180W of power is enough to make the sound more complete and fuller.
LA90 Discrete comes with three sets of balanced inputs, compatible with XLR and TRS interfaces, allows 2-step Gain setting. It can be configured in the common stereo two channel mode or in high-power mono made, with a minimum load of 42 when using the mono mode.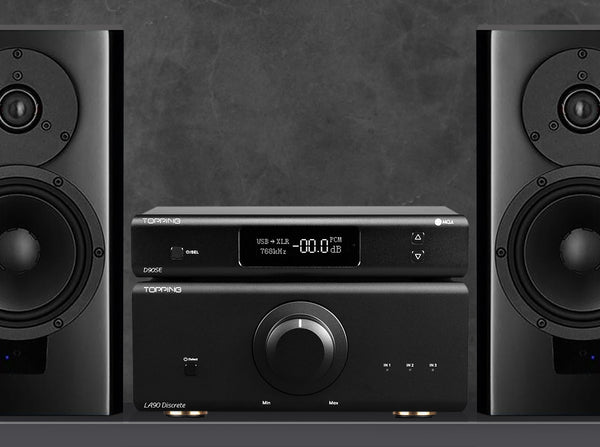 LA90 Discrete can be set up as a combined machine and can control its own volume. L A90 Discrete can be configured into a power amp without volume control. This is convenient especially for dual mono use. Furthermore, it can be used with the D90SE DAC, which is almost the lowest distortion DAC + amplifier combination.
If you also require a headphone amplifier, it is recommended to use LA90 Discrete with A90 Discrete. They not only provide the headphone amplifier, but also can be used as a pre-amplifier for the LA90 Discrete. It is worth mentioning that, the A90 Discrete also supports remote control and input expansion.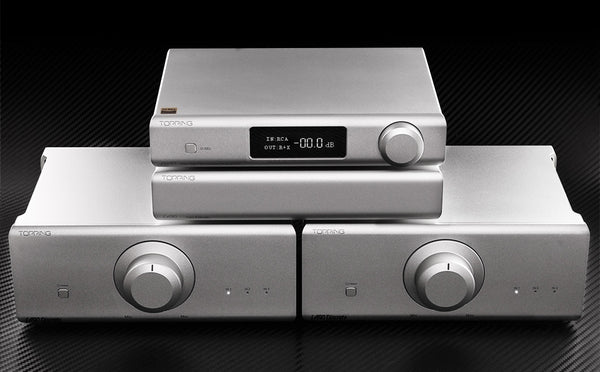 LA90 Discrete, an unprecedented performance benchmark will bring you a breathtaking listening experience. The newly developed discrete NFCA power amplifier reaches a new level of pristine sound and accuracy. The unprecedented level of performance will bring you the absolute amaze on the sound quality. You will experience the darkest background you ever experienced with jaw dropping clarity.

As always, any suggestions, comments, and feedback are welcome, live chat with us or email support@shenzhenaudio.com for any support you want.