News
Matrix Element series music streamers came into the 2nd generation
by C G on May 19, 2022
Matrix introduced their 2nd generation of Element series all-in-one products, including the element X2, element M2 and element I2, offering a brand-new experience.
The 2nd generation element series music streamer is equipped with a 3.46 inch LCD touch screen. The rich information of the track will be shoewed on the screen when playing over the network or local music via MA player. It also allowes the more convenient operations. The newly added playback touch keys make the new generation of element music streamers easier to use.
The Element series music streamer, which represents the new design concept of Matrix Audio.
Element X2 (Priced 4399USD)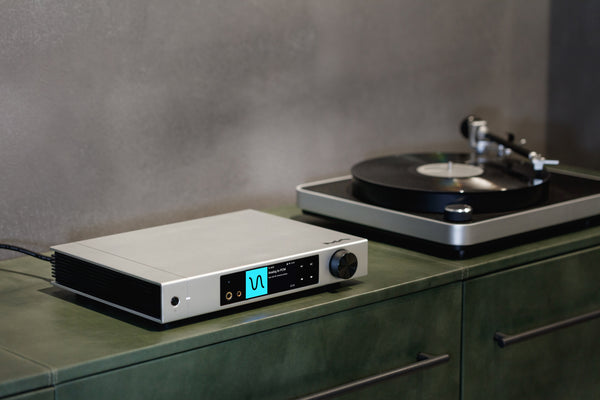 The

versatile E

lement X2 will be a new start, it utilizes the flagship 

ES9038PRO decoding chip and supports multiple inputs & outputs. Meanwhile, it owns the 4.4mm balanced and 6.35mm unbalanced out.
Element X2 has built-in a superb pre-amplifier with +10dB analog gain.
It has a full-balanced headphone amplifier, which is composed of 8 independent amplification units, every 2 units are connected in parallel, provides higher drive current and output power with a very low distortion and noise, and better control of micro-details to the headphone speaker units
Element X2 not only has multiple digital inputs, but also added the analog inputs. Vinyl turntables with phono outputs, CD players or other devices with analog outputs can be connected to your modern digital audio system by Element X2. There are high, medium and low input gains available for the different outputs levels of the front-end devices.
Element M2 (Priced 3099USD)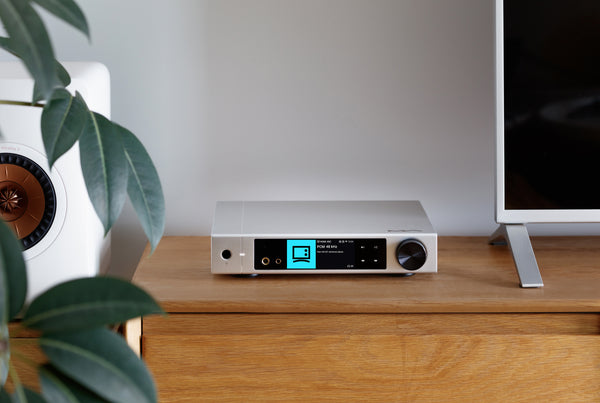 It adopts the 

ES9028PRO decoding chip.
The built-in headphone amplifier has been upgraded to a 4-channel full-balanced architecture. The fully symmetrical circuit design allows the left and right channel signals to pass through a nearly perfectly symmetrical amplification circuitry. Providing plenty of headphone output power at low distortion and noise.
It was added HDMI ARC (Audio Return Channel) input port. When connected to display devices such as TVs and projectors with HDMI ARC functionality, the digital audio from the HDMI signal can be transferred to Element M2 for higher quality playback. If the display device supports HDMI CEC (Consumer Electronics Control) protocol, the playback on element M2 can be controlled by this display device
It features the 4.4mm and 6.35mm as well,

making it convenient to pair with various headphones.
It will be the most compact full-featured stand-alone source in your audio system, and bring your traditional two-channel system into the high-res streaming audio, will surprise you definitely!
Element I2 (Priced 1580USD)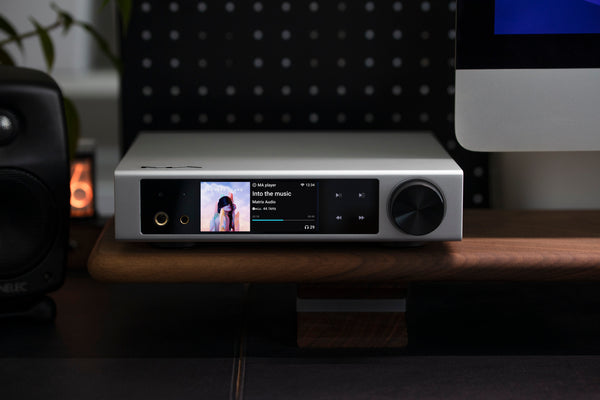 Although as for a entry-level model of Element music streamer, Element I2 provides the good technologies and extraodinary indexes!
It matches ES9038Q2M decoding chip and MQA full decoding. 
It's equipped with the high quad-core CPU and digital audio interface chip.
 Rich usage scenario settings, complete music playback functionalities, and flexible input and output interfaces make Element I2 an excellent companion for your entertainment and gaming
A high-precision clock is the basis for accurate playback of digital audio, Element I2 added the CCHD-950 ultra-low phase noise femtosecond clock from Crystek, which can effectively reduce the jitter generated in the transmission and processing of digital audio signals
It also combines the 4.4mm and 6.35mm headphone jack
If you're looking for the high-res online streamer, the above deives should take the consideration, they support TIDAL, Qobuz, Spotify, etc. And Roon Ready, DLNA/UPnP and AirPlay 2 bring you different music streaming experiences. All of these are available at our store, go along and check more details here. And more information please contact our dedicated Support Team via online chat.