News
Moondrop MOONRIVER 2 USB DAC/AMP Now Available
by Lauren Young on Mar 25, 2022
We are happy to announce that the Moondrop MOONRIVER 2 is available in our store now, it is a HiFi portable DAC/AMP dongle featuring dual CS43198 DAC Chips and dual OP-AMP Four-Channel outputs. Moondrop products are receiving highly positive feedback from the community for their excellent sonic capabilities. This brand has expertise in designing in-ear monitor earphones with the likes of KATO, Variations, Aria, Starfield in their in their products arsenal.
MOONRIVER 2 is supposedly different as a newly-developed product line.  The device a modern and minimalistic look with the digging aluminum structure and CNC precision machining paneled on the front and back. The indicator light on the front shows you the audio resource and gain mode status. It is tiny but with a big performance, with DSD256 support and signal-to-noise ratio up to 131dB. It comes with the price tag of USD $189.99.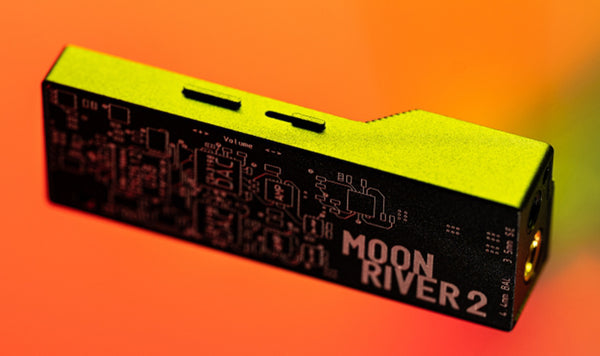 The device is plug-and-play with volume controls of its own. The MOONRIVER 2 adopts two CS43198 decoder chips, flagship product from world-renowned audio integrated circuit manufacture Cirrus Logic. That helps this DAC/AMP reach a stunning 131 dB S/N ratio (A-weighted) and support up to DSD256 and 32-bit/384 kHz files.  Dual parallel DAC chips provide a four-channel circuit with two high-performance op-amp chips, which keeps the noise floor low and enhances the sound quality further.
MOONRIVER 2 has two gain settings, the low gain and the high gain mode can be switched by pressing the "–"and "+" buttons at the same time. It supports Android, iOS, Mac, and Windows devices and connects through a USB Type-C port, and it comes with a Type-C Cable and Type-A adapter. Apple devices can be connected with a separate type-C to Lightning cable. The output is through a standard 3.5mm stereo jack and a balanced 4.4mm stereo jack.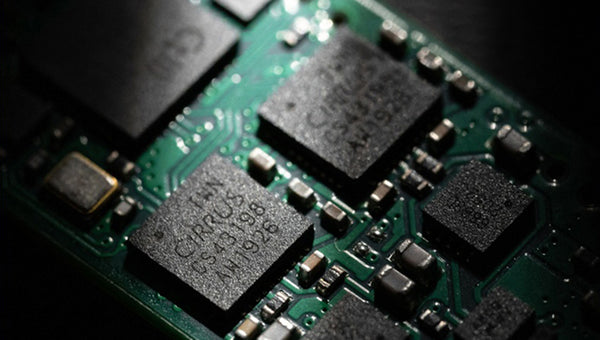 Specifications:
Weight: 17.1g
Size Volume: 56.8mmX19.4mmX12.5mm
Frequency Range: 6Hz-85000 Hz (±1dB)
USB interface: USB Type C
Background Noise:
4.4mm: 1.5μV (AES17 20K Hz)
3.5mm: 1.2μV (AES17 20K Hz)
SNR:
3.5mm: 123dB (A-weighted)
4.4mm: 131dB (A-weighted) 
Firmware Upgrade: Supported
Line Out:
3.5mm: 2Vrms (High), 1.4Vrms (Low)
4.4mm: 4Vrms (High), 2.8Vrms (Low);
It is a tiny little guy with massive specs. It could ouput loads of power while keeping background noise and THD+N ridiculously low. Head on over to the MOONRIVER 2 product page for more details, and if you need more information please contact our dedicated Support Team via live chat online or email us.