News
TOPPING DX5 DAC & HP Amp Now Available
by Lauren Young on Mar 26, 2022
Your search for a decent one-and-done DAC/Amp combo device ends here, the TOPPING DX5 could be the device you need for high-quality personal listening at home or work. Topping needs no introduction when it comes to HiFi desktop audio gears. The new DX5 has an impressive and appealing look, the TOPPING R & D team crafted and scraped it from inside to outside. It features 2 X ES9068AS DAC chip, achieves 0.00009% THD+N, has versatile connect options, and comes with MQA decoding, LDAC support, two gain settings. It is priced at USD 449.00. Check the review on TOPPING DX5 from the Audio Science Review.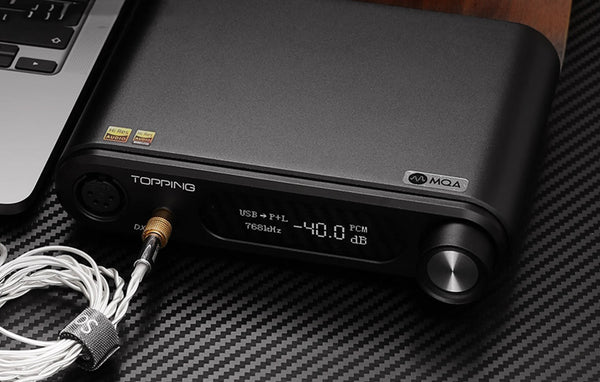 It also has a wide range of compatibility: Windows 10 or above, MAC, Linux, IOS, Android can be plug and play. 2nd generation 16 core XMOS XU216 will take care of the USB input that supports MQA files full decoding. USB input can be connected to a PC, or OTG to mobile phone and tablet. Bluetooth input supports SONY LDAC high-resolution audio, and wireless input liberates the audio source and facilitates use. Coaxial input + optical input can be connected to audio sources such as DVD players, digital broadcasting, TV set-top boxes, game consoles, etc.
DX5 has multiple output modes adapted to different usage scenarios, "Headphone Amp", "Headphone Amp + Line out", "DAC" and "Pre-amplifier. It can drive your high impedance headphones with ease through its high-low gain settings (12dB/0dB). It also has a total harmonic distortion (THD) down to just 0.0009% and its signal-to-noise ratio (SNR) is up to 125dB. DX5 will deliver up to 1800mW of power into 32 ohm and 140mW in 2500 ohm loads on headphone outputs. You can connect your headphone with the output of 4-PIN-XLR or a 6.35 single-ended jack.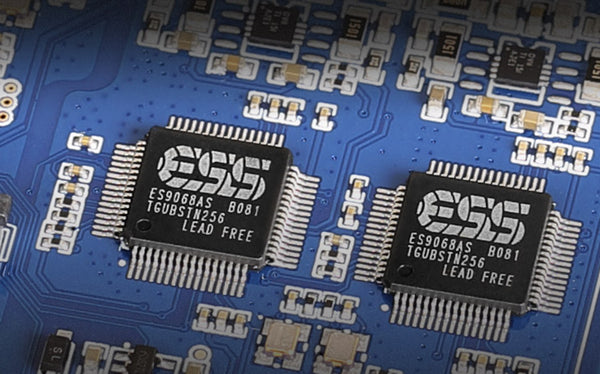 Powerful two in one device, connect your digital audio sources and headphones to DX5, and you can enjoy higher-quality music on the headphones. It uses NFCA circuitry for optimized headphone output performance to make it pair with high sensitity IEMs and power hungry high impedance headphones nicely. NFCA modules result from TOPPING's intensive research and development into headphone amplification technology, and the flagship A90 was the first amplifier from TOPPING that incorporated these modules. NFCA modules ensure low noise levels and distortion under all conditions and when used with all headphones.
DX5 has the certification of Hi-Res Audio Wireless and LDAC. It uses newest QCC5125 chipset to support LDAC/AAC/SBC/ APTX LL/ APTX HD protocols. Audiophiles looking for a one-for-all DAC/Amp combo for under $500 should consider the brand-new DX5, head on over to the product page here for more details. If you need to download the maual and driver of DX5, just click. And more information please contact our dedicated Support Team via online chat or email us at support@shenzhenaudio.com.