News
MOONDROP NEKOCAKE ANC TWS Launched Now
by Lauren Young on Oct 27, 2021
MOONDROP has officially announced their new products on HiFI TWS line-up, the NEKOCAKE, headed in consumer level, priced at USD 42.99. It is a kind of TWS with sound quality as its core, active noise cancellation and a series of special functions. NEKOCAKE has been specially designed for tone quality compared with other TWS, greatly improving driver performance, repeatedly optimizing DSP tuning, and presetting several tuning options. The excellent cost performance of NEKOCAKE credits to the domestic SOC chip and sophisticated techonology from Moondrop, which provides both reliability and price advantage.
Due to limitations with Bluetooth and wireless music streaming, bluetooth earbuds have been nothing short of a revolution. Moondrop Invested a lot of time and resourses to research and design their stellar sound quality bluetooth earbuds, their technology in the TWS filed has been more and more sophisticated since the Moondrop Sparks international version was released. NEKOCAKE features an optimized 13mm dynamic driver, it not only has excellent bass performance and can brings more bonzer treble details.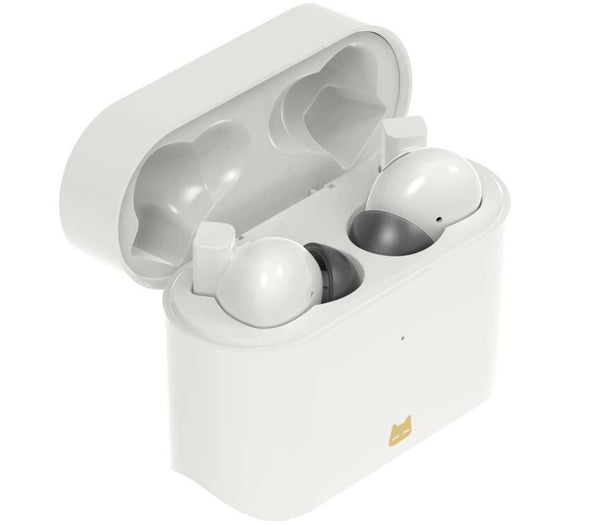 Like most of the Moondrop IEMs, NEKOCAKE also presents a frequency response in line with MOONDROP VDSF target response and optimized for listening, which could bring as much as possible restored timbre and an open natural listening experience. Relying on the specialized 13mm dynamic driver and digital audio optimization, NEKOCAKE also achieves excellent nonlinear distortion, and its full-frequency total harmonic distortion is lower than 0.5%, among which 1khz is even lower than 0.1%.
NEKOCAKE has built-in five kinds of DSP tuning options, which could be switch with the MOONDROP Link app. Different from the common EQ switching, these five kinds of tuning are professionally compensated and adjusted by their R&D senior team, Balanced tuning provides a more durable and balanced timbre, which is suitable for most types of music. MOONDROP Classic sounds more airy treble and softer, cleaner mid-bass,  Xelento should be a great choice for re-rhythm pop music. Nobass tunning makes the sound more transparent and clear and increases the tolerance for slag recording.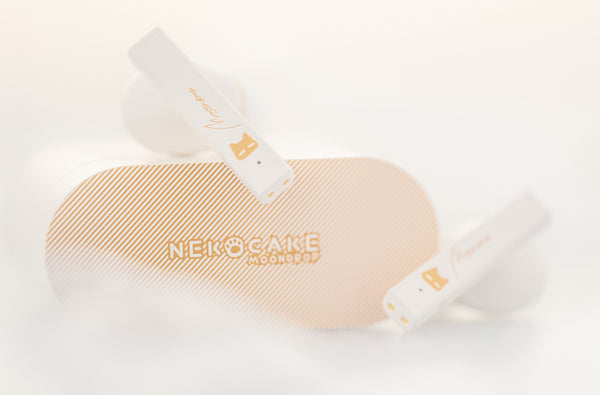 Also, featuring ANC digital active noise cancellation, NEKOCAKE could realize the noise cancelling effect on the environmental noise. It has two preset noise canceling off and on, and users can simply turn on or off ANC by long press, so as to adapt to different application scenarios. For example, the noise disturbance can be reduced by turning on ANC function when in subway or airplane, while, the noise cancellation can be turned off in a quiet environment to ensure that the sound quality is not affected.
NEKOCAKE has undergone professional acoustic noise canceling debugging, tested and adjusted by various noise sources, and achieved a balance in the performance of dynamic driver in terms of sound quality and noise canceling effect, achieving a maximum noise canceling depth of more than 30dB, which is enough to cope with common scenes such as subways, high-speed railways and airports.
This pair of TWS has both playability of the tuning options and practicality of noise canceling function, and with such affordable price range, it is hard to find other competitors. It is available in our store now, go along and check more details about NEKOCAKE on the product page, and we are open to any question or advice, email us at support@shenzhenaudio.com or find us via live chat.