News
TANCHJIM ECHO ENC TWS PREVIEW
by Lauren Young on Nov 06, 2021
The ECHO true wireless earphones from Tanchjim are a source of intrigue. Latest updated news, it will be launched in gloabal market on November 8th for USD 99.99. ECHO follows the triangular physique like HANA and Prism, the shape utiized the angle between the auricle and the tragus to uphold the earphone, which improves the comfort while wearing firmly. And it is equipped with Qualcomm® QCC3040 chip and Aptx Adaptive technology, providing worry-free stability connection.
True wireless stereo earbuds are now one of the most popular types of earphones on the market. Cutting the cable can give you a new sense of freedom which is handy for commuting or exercising. HiFi TWS helps to free ourselves from wires without sacrificing the audio quality that traditionally have been available with premium wired devices. The HIFI TWS available today deliver reliable Bluetooth connectivity, fantastic audio quality, and a comfortable fit for ears all rolled into one package.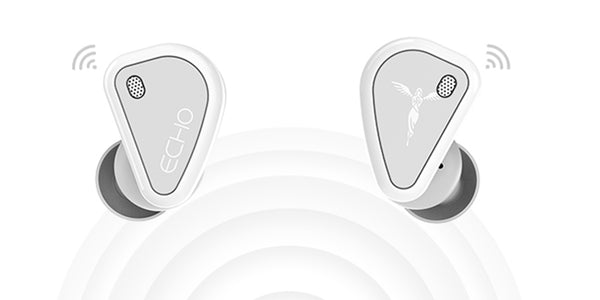 ECHO has adopted a 10mm beryllium plated dome flexible suspended diaphragm dynamic driver which is relatively rare in TWS. With the help of built-in DSP technology FEA finite element simulation technology and excellent audio processing technology, it offers clear and natural-sound with balanced soundstage.
The Aptx Adaptive decoding technology not only provides smooth performance, higher stability and high-quality wireless listening experience, but also keeps the audio and images in real-time synchronization, so that worry-free about the unpleasant experience while watching live or gaming. Also the triangular signal antenna designed according to the shape of ECHO cavity can transmit signals to all parties without being blocked easily, which provides a stable Bluetooth signal connection.
Beamforming of microphone at specific position can record vocals in high definition quickly, which can effectively improve the voice clarity under the Environmental Noise Cancellation, while protecting the target voice in the main direction, and removing some kinds of interference noise in the environment.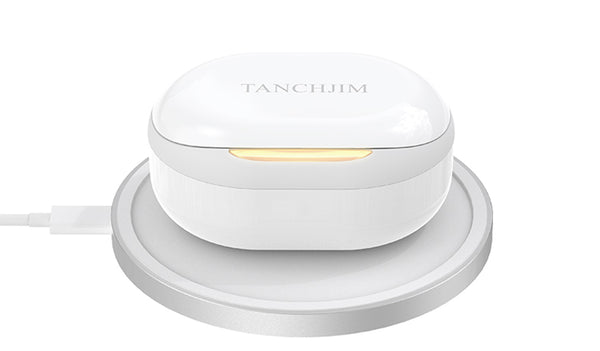 ECHO earbuds offer a solidly reliable 6 hours and 42 hours of battery life. It can not only charge through the Type-C port, but also support any wireless charging device with Qi protocol. Lower power consumption, lower delay, more stable connection, and the rigt/left side can be used independently. Also with IPX4 rating, they are sweatproof and splashes against all sides of the enclosure has no effect on the headphones. 
This pair of TWS will be available in our store on Nov.8, stay tuned, and if you need more information, feel free to contact us via live chat online or email us at support@shenzhenaudio.com. As always, all the purchasing from us comes with 30-Day Lowest Price Guarantee, 30-Day No Reason Return, 7 Days DOA Product Guarantee and Global Free Shipping.