News
TANCHJIM OLA DMT Dynamic Driver IEMs Now Available
by Lauren Young on Feb 15, 2022
TANCHJIM has announced their latest pair of single Dynamic Driver IEMs, the OLA DMT4 architecture earphone, coming with the price tag of USD $42.99 with mic cable, and $39.99 for no mic cable. We are all familiar with the brand Tanchjim for their well-crafted and sonically astounding pairs of in-ear monitors like the Tanchjim Echo TWS, Tanchjim Oxygen, Tanchjim Darling, and more. They got good recognition from the audiophile community with their brilliant sounding pair of in-ear monitors. 
OLA is highly fitted to the HRTF head-related transfer function curve, which brings clear imaging and hierarchical details, and ensuring the clear and realistic sound effects, percussion and footsteps during gaming. And the pair is configurated with DMT4 architecture dynamic loudspeaker independently developed by TANCHJIM. By adopting FEM analysis and FEA finite element analysis software to simulate and analyze the driver data, and a large number of improvement tests to present a clear sound with a wide dynamic range.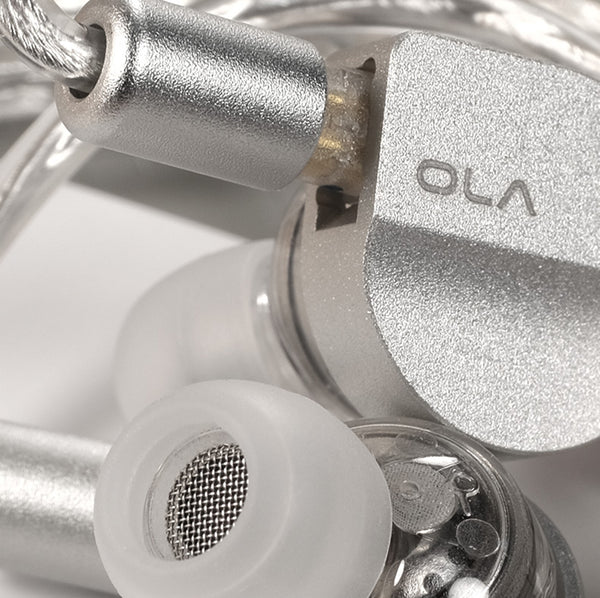 The faceplate is aerospace-grade aluminum alloy cover made by precision CNC, equipped with ergonomic in-ear transparent PC cavity, fully fitting most people's ear canal and providing non- fatiguing wearing. And TANCHJIM Acoustics R&D team utilized the acoustic-structure coupling (ASI) to analyze the inner cavity of IEM. After loading the geometric structure, the datas such as the density of damping pores, cavity material and suspension system variables are controlled for FEM analysis and correction. Eventually, the reasonable inner cavity volume and shape of OL A are obtained, which contributes to its excellent sound quality experience.
The stock cable of OLA is twisted with double-core OFC core sandwiched with Kevlar fiber, and then covered with 4N OFC silver-plated core for coaxial weaving. Because of its low capacitance, the outer silver-plated cable core does not participate in electric conduction, but only plays the role of suspension shielding. The cable has the overall strong toughness and can resist pulling to a certain extent. The skin is made of inert material, which is smooth and convenient to use.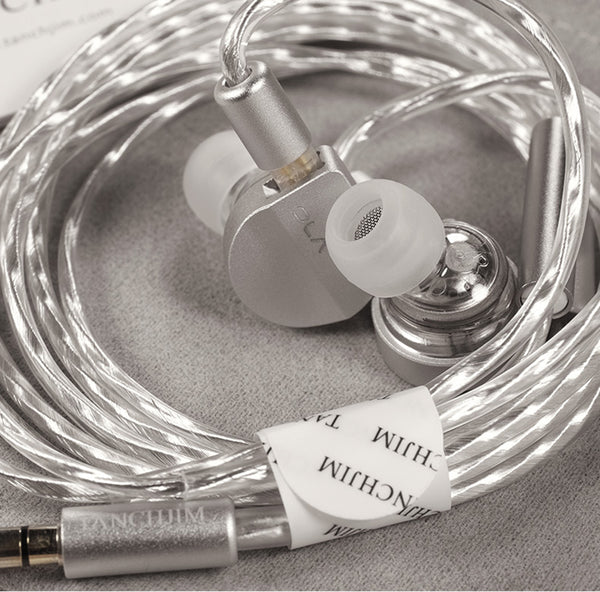 Specifications:
Sensitivity: 126dB/Vrms
Impedance: 160± 10%
THD: < 0.3%
Frequency range: 7-45kHz
Driver: 10mm dynamic driver
Technology: DMT 4
Color | Silver
Cable | 1.25M 3.5- 0.78PIN
Cable Material | Litz crystal copper silver-plating
Diaphragm material | polymer graphene
Cable structure | Litz oxygen-free copper composite coaxial