News
DEBAUCHE BACCHUS Monroe 2DD IEMs
by Lauren Young on Feb 28, 2022
DEBAUCHE BACCHUS, referred to as "DB", is an innovative company based in China, specializing in the research and development of audio products, integrating development, production, and sales. They have announced their latest product, the Monroe IEMs, comes with five color options and it is priced at an affordable price, USD$109.00.
DB was formed by several key members with rich experience in the audio industry, and the company was officially registered in 2018. The company's full name is debauche Bacchus (German), which literally translates to "Bohemian Bacchus". They put their excellent quality and exquisite craftsmanship in the piece of work, allowing everyone to feel the agility and beauty of the earphones, aiming to combine classic style and natural sound.
DB Monroe takes their analog tribute to the extreme, it is designed for the Vintage tape styling, from their packaging, which simulates the complete device, the transport box, which is the cassette itself, and the capsules, with their play symbols, light witnesses and grilles. High transmittance PMMA Acrylic surface, AL, sandblasting oxidation border, magnet design, high-quality storage bag, sturdy and durable.
The 316L refined steel Monroe IEMs features flashy coloration, a retro pentagon shape, and other small throwback touches that make a statement. Its graphene and titanium film Independent dual dynamic driver, each outfitted with titanium film, maximizes rigidity to extend the high-frequency range while delivering a high, smooth treble. Graphene's ultra-thin properties also improve low-frequency response to deliver strong and full bass tones. Listen in style with a state-of-the-art sound that speaks for itself.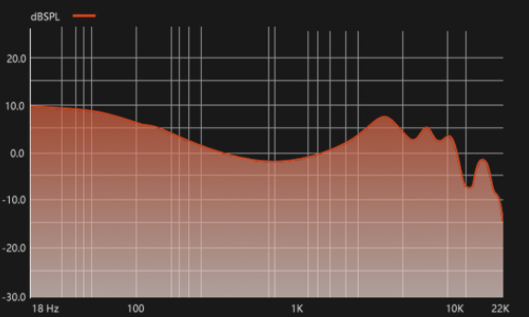 It adopts the MMCX interface, there is no restriction on change and upgrade cable, also increases the compatibility, to make sure the sound quality is in control. Three types of soft skin-friendly silicone eartips and a 3.5mm to 6.5mm adapter are included as useful accessories while enjoying music.

Specification:
Sensitivity:99±3dB
Impedance:32Ω
Drive units:10mm Graphene + 8mm Titanium film
Frequency response:18-22kHz
Maximum power:10mW
Shell material: 316L Stainless steel
Cable:single crystal copper
Interface:MMCX
Plug : 3.5mm