News
Gustard U18 Audio Interface Available Now
by Lauren Young on Nov 11, 2021
An updated device for Gustard one series system, the DDC U18 launched fo USD499.00, is the new generation USB audio interface and the upgraded version of U16. U18 has 10M BNC and Type-B USB inputs, and 5 different kinds of output, Coaxial, AES, Optical, IIS and World Clock. Makes it easier to connect with the audio source and decoders.
Gustard Audio is a local audio company from China, known for making audio interfaces, decoders and amplifiers. In the past few years, Gustard has introduced some quite popular and well-received products like the U16 audio interface, the unbeatable X16 DAC, the powerful amplifier H16. And the brand new U18 here aims to ensure the best possible digital signal processing.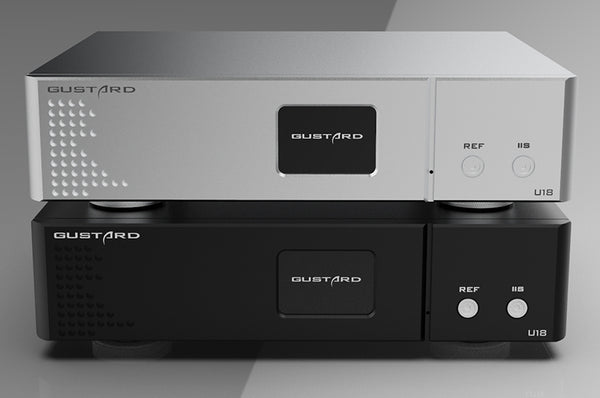 Based on latest XU216 from XMOS,  the Gustard U18 digital interface is capable of supporting high sampling rates up to 32bit 768kHz for PCM and up to DSD512, allows it could bring accuracy, message richness and smooth performance. Complete grounding isolation is achieved by 200 Mbps isolator ro eliminate all interference from your PC.
The internal clock signal is generated by a pair of AS338 Hi-End audio oscillators from Accusilicon. In order to meet the strict requirements, each crystal is packaged with nitrogen gas, and 100% checked by phase noise analyzer. Its phase noise and short-term stability are far ahead of similar products. The jitter is as low as 38fs, which greatly improves the bass quality, and bings more harmony sound.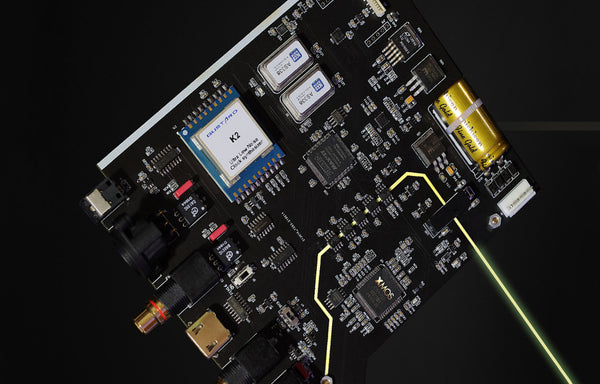 The power supply of clock is based on LT 3045-a high performance low dropout linear regulator, whose RMS Noise is only 0.8uVRMS (10Hz to 100kHz). providing the entire circuit with a clean power supply at the lowest possible noise level. 
The Gustard U18 also has a 10M CLK input like its predecessor U16. It is therefore possible to use a very high quality external clock to further improve the performance of the interface. And for IIS outputs, there are 4 modes supported, more compatible with other brands IIS settings.
The entire architecture of the device is optimized to ensure the best possible digital signal processing. More details on the product page of Gustard U18 here, as always, all the purchasing from us comes with 30-Day Lowest Price Guarantee, 30-Day No Reason Return and Global Free Shipping. You could contact us via live chat online or email us at support@shenzhenaudio.com.